Levenson family starts anew with Realty Execs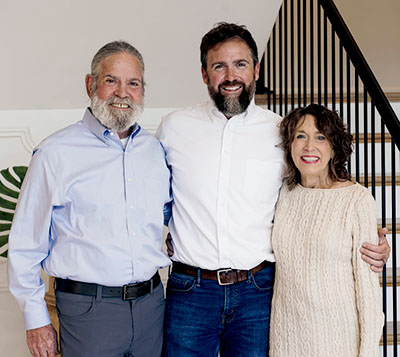 The Levensons, a family of real estate professionals at RE/MAX, moved to a new company, Realty Executives, 124 N. Winston Road, Tuesday, Sept. 12.

"Rich, Patti and I have all moved over," said their son, Ryan Levenson. "Rich and I are technically 'principal brokers,' but we will just be acting as broker/consultants, as is Patti."

Rich and Patti have been in Real Estate for more than 40 years while Ryan has been in the business for 16 years.

"Rich and Patti started RE/MAX in Knoxville in 1987," Ryan said. "They were with Powers Real Estate first, then Century 21, then Volunteer Realty before they started the first RE/MAX franchise(s) in Knoxville in 1987.

"I have been with RE/MAX since 2007, when I started, but grew up with RE/MAX in my blood," he added,

However, the family moved on.

"The change of companies stemmed from our sale of RE/MAX, which occurred in October 2020," Ryan said. "At that time, I owned the company, which I purchased from my dad about seven or eight years prior.

"Once I sold the company, we remained with RE/MAX for two years to assist in the transition," he added.

After that transition period, "we decided to change it up and join REA," Ryan said. "We needed a change and wanted to associate with one of the best brands in town, Realty Executives.