Rick Terry Jewelry opens space in shop for growth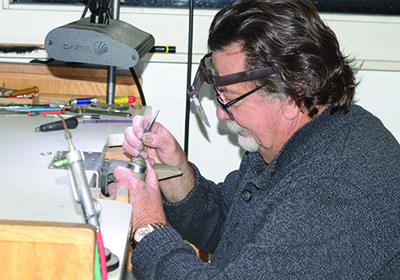 On the cutting edge of jewelry design, Rick Terry Jewelry Designs (11322 Kingston Pike) recently completed a remodel of its behind-the-scenes back room to complement its state-of-the-art technology.

"Our technologies have just really jumped off the page," biz president Rick Terry said. "We've continually added pieces of equipment to make us more efficient, get a higher quality of work.