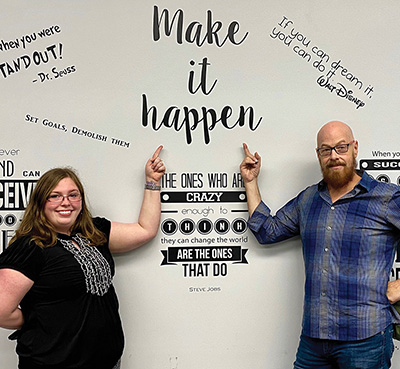 Knoxville Academy of Music is making a bold move and is hoping to offer classes in its new West End location in early July.

The studio, which has been in the former Kroger shopping center since 2014, is moving to 165 West End Ave., taking the place of EXIT Realty, which recently relocated to Cogdill Drive.

Owner Jeffrey Comas said he had been actively looking for a new site for about two years, but two factors recently hastened the planned move.

"They are building a new development here (tentatively labeled Farragut Town Center at Biddle Farms) and I'm not sure how much of the current building will survive," he said.

"If they tear it down, we just don't have time to wait for the rebuilding," Comas added.

A recent air-conditioning failure further sped up the process.

"It was really good that we waited to move because what we found was just perfect," he said. "We didn't want to go far from where we already are, especially since our clients are used to our location.