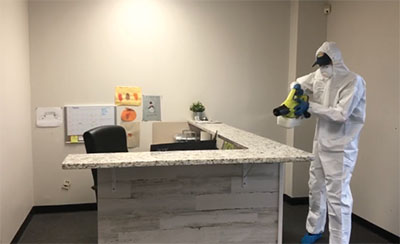 A Farragut business is reaching out to help schools and churches with their sanitation needs to help speed up re-opening.

Safe-Dry Carpet Cleaning of Farragut, 11852 Kingston Pike, is providing free sanitation services to those entities in light of the coronavirus pandemic.

"Right now times are hard and will likely get tougher as the weeks progress," said Reece Jernigan, owner of Safe-Dry Carpet Cleaning of Farragut. "My Safe-Dry family wants you, our neighbors, in the community we live to feel safe — safe in our homes, in our churches and, God save the children, our schools.

"The Safe-Dry family understands how trying these times are for each of us and our families," he added. "With fear of illness and economic collapse looming overhead, our best fight against the odds is prayer and unity."

However, to respond to immediate needs, Jernigan said, "Our family will donate dollar-for-dollar from in-home sanitation cleanings' toward the sanitation of our local churches and schools.

"We are honored to be in a position to give back in this way," he added.