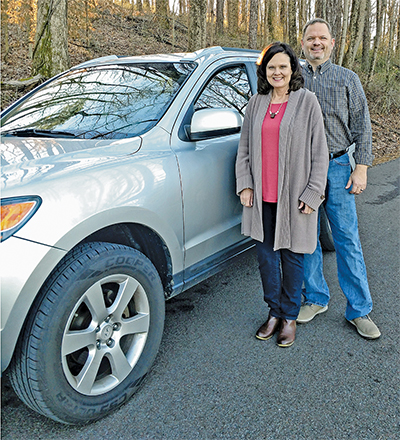 Paris, Tennessee, resident Mike Wilson said he and wife, Cheryl Wilson, are grateful for the kindness of Honest-1 Auto Care's staff who got the Wilson's car back on the road during the Christmas holiday.

A Farragut business, Honest-1 Auto Care, got a shout-out for going the extra mile from Mike Wilson, a Paris, Tennessee, motorist and his wife, who were stranded over the holidays.

"This was like a red carpet treatment, but I feel like this is how they always are," Wilson said, remembering the employees' kindness.

Wilson and wife, Cheryl, were traveling along Interstate 40 East from Paris to Knoxville around 2 p.m. Saturday, Dec. 21, to visit family for the holidays.

Wilson recalled when they got 15 miles from Knoxville, at mile marker 358 — just outside of Farragut, their car "just lost power.

"We found out later it was the fuel pump that failed," he said.

Wilson pulled over to the shoulder of the road and called "Star TN," which automatically connects a driver with Tennessee Highway Patrol.