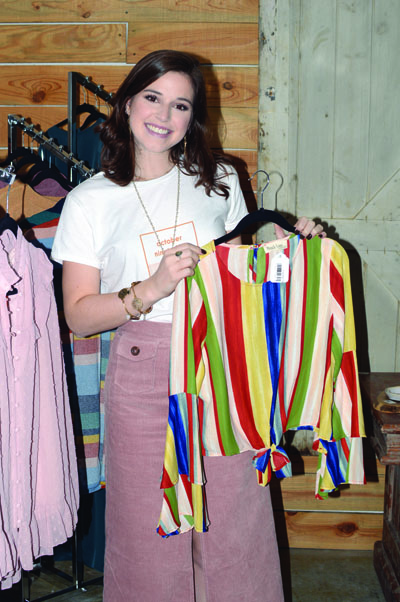 Hayley McGinnis has opened October Ninety-Four, a retail women's clothing business, sharing space in Snooty Patootie at 11110 Kingston Pike, Farragut, to provide fashions to give women their own sense of style.

Hayley McGinnis has entered into the retail business, providing a clothing line to give women their own sense of style, as she shares space in Snooty Patootie, 11110 Kingston Pike, Farragut.

While McGinnis, a Lenoir City native, opened October Ninety-Four in mid-September, she held her grand opening Wednesday, Nov. 7, and Thursday, Nov. 8, while Snooty Patootie owner — and Hayley's mother — Kay McGinnis, hosted an open house.

"I feel like my style is different from anywhere else in the area," McGinnis said, adding her slogan is "fashion that makes a statement."

"So, I chose pieces that can be worn every day and are comfortable but that also lets women express themselves and feel beautiful," she said.

The name of the business came about from the month and year she was born.

"I had such a hard time coming up with a name, and my brother asked, 'what about October Ninety-Four? That sounds so cool.'

"'That's perfect,'" McGinnis recalled answering.