Dawgs climb out of 9-pt. 1st quarter hole, dominate Memphis East late for program's first state crown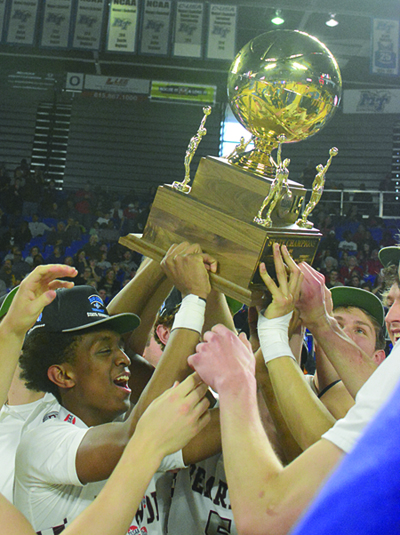 Trent Stephney, left, Bearden All-Tournament senior guard, holds the TSSAA Class AAA "golden ball" state championship trophy, as lots of hands jump in to "feel the moment."

MURFREESBORO — Ques Glover said he had a restless Friday night as he anxiously awaited a showdown with Memphis East in the Class AAA boys basketball state championship game.

"I couldn't sleep at all last night," Glover, Bearden High School's senior point guard, said after the Bulldogs defeated Memphis East 83-68 at Middle Tennessee State University's Murphy Center Saturday, March 16. "I finally fell asleep about 12:30 and I was dreaming about this game.