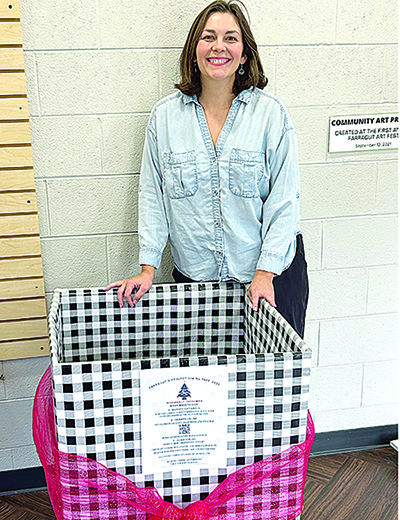 In the 2023 holiday season, Farragut's Project Giving Tree is under way.

"Project Giving Tree is a joint effort of the parent-teacher organizations at Farragut Primary, Intermediate, Middle and High schools," lead coordinator LeighAnna Colgrove said. "We are all working together to support Farragut families in need of extra help this holiday season.

"It's been going for several years," she added. "I've been involved as the lead coordinator since 2018, and it had been around at least five years before that.