Bearden High School teacher auditions in song for hit show 'America's Got Talent'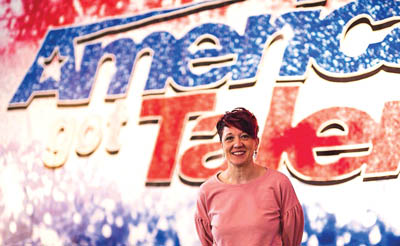 Vicki May hopes her local singing audition will earn her a spot on NBC's hit show "America's Got Talent."

Bearden High School art and photography teacher Vicki May was intrigued, but unsure, when her sister suggested she try out for the Knoxville auditions of "America's Got Talent" late last year.

A vocal artist who currently serves as a member of the worship team at Faith Promise Church and also is lead singer for the local '80s cover band "Vinyl Tap," the try-outs were not on her radar until her sister suggested it.

"She has always been a big supporter of mine, and when she found out they were coming she encouraged me to try out," said May, who was a bit skittish about the show's preliminary audition, held locally Nov. 15 in Knoxville Convention Center.

That audition was one of dozens held throughout the country — and the first one ever in Knoxville — as precursors of auditions that will be recorded for national broadcasting when the popular NBC variety show begins its new season in May.