Matt Stillwell brings 'House Party Tour' concert to CCS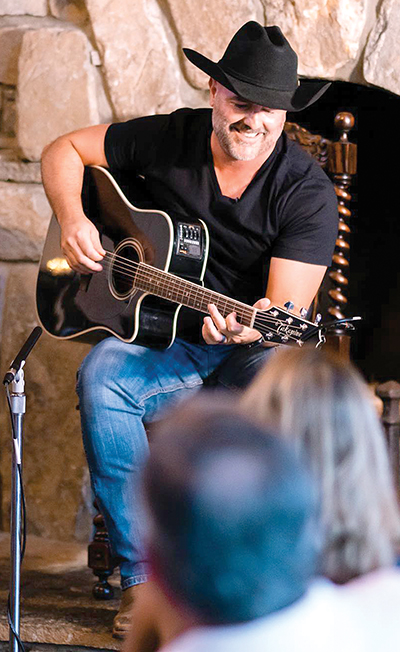 Country music artist Matt Stillwell is bringing his "Hometown House Party Tour" to Concord Christian School from 11:30 a.m. to 12:30 p.m., Friday, May 7.

The event will celebrate CCS's Elementary School Field Day, as well as concluding a "successful school year," said Lorna Keeton, CCS's director of marketing and development, who has come to know Stillwell and his family through joint membership at First Baptist Concord.

A native of Sylva, North Carolina, Stillwell has been touring nationally for more than a decade, building a strong fan base, with the unwavering support of his wife, Lindsey Stillwell, who works at CCS Preschool, and their daughters, Carolina and Ruby, who attend CCS.

Originally, Stillwell thought baseball would be his future, having been a baseball star at Western Carolina University, then a top 25 program. "Baseball was my world, but fate and a shoulder injury ultimately sidelined my baseball plans," he said.

That's when music began to take center stage.

After graduating from Western Carolina, Stillwell moved to Knoxville and began working for life-long friends Benjie and Heath Shuler, both of UT Vols Football fame, at Heath Shuler Real Estate.