Julia's 'ritual' had a sizeable payoff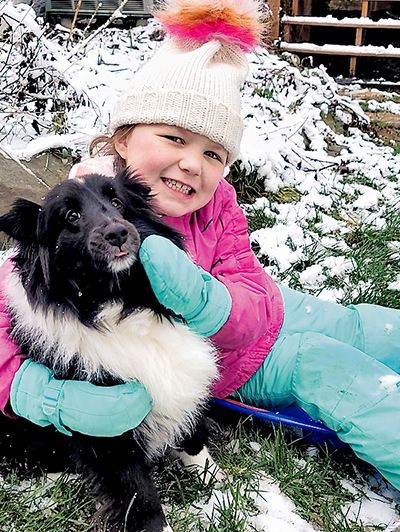 A Farragut Primary School second-grader is convinced her "snow ritual" paid off in a big way Monday, Jan. 3.

Before she went to bed the night before, Julia Logan Horne said she followed instructions relayed by her FPS physical education teacher Elizabeth Bell.

"I flushed ice cubes down the (commode), wore my pajamas inside out, and my teacher said to sleep with a toothbrush under our pillow — but I used two and seven different cups of ice," Julia excitedly relayed that afternoon.

"She said if we did all that, the snow would probably come, and it did."

The 7-year-old daughter of Katrina Logan Horne and the late Brook Horne said she wanted to try Bell's ritual because "I love the snow, a lot, and we never get it anymore."

Julia said she also was hoping for a little extra time added to the holiday winter break Knox County students enjoyed through Jan. 3.