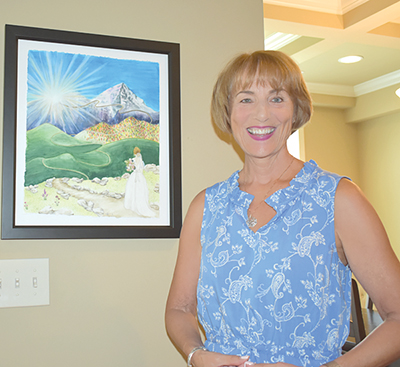 Karen Wiley endured a tragedy no one should have to face alone — and she didn't.

When her husband, David, suddenly committed suicide in 1994, she said the Lord was with her every step of the way, laying a foundation for a deeper connection to Him and enabling her to share her story with others. David also left behind children Andrea and Josh.

Wiley has written a book about her experience, "Becoming His Bride," which was published earlier this summer. Already word-of-mouth has seen it sell out at Cedar Springs Christian Bookstore (it has since been restocked), and she and her husband, Michael Young, are on their second set of print editions they are selling themselves.

Both Karen and David were runners, and Karen had gone for her morning run around 4:30 a.m. in the early days of the new school year, both being Knox County Schools teachers. As she returned home, "I heard, what I thought was a tree limb falling," she said.