Farragut Crossing mom's Easter Egg 'walking scavenger hunt' a big hit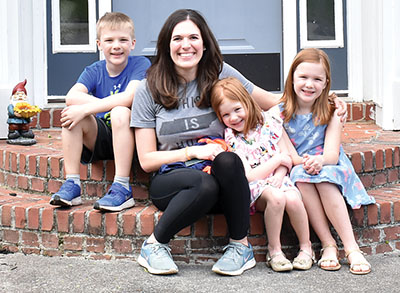 In the first days of the Coronavirus wave, Farragut Crossing resident Emily Miller mused about what she could do to help lift the spirits of those around her.

"I was watching the news out of Italy and saw where those residents were not able to be together, but they were all singing outside their windows," she said. "I thought, 'What could we participate in here and still keep our social distancing?'"

Miller, who works in curriculum development at the University of Tennessee, had seen where some folks in other cities were hiding shamrocks in their windows, in honor of St. Patrick's Day, which helped Miller chose a different seasonal and appropriate object — the Easter Egg.

Suggesting it on the social media platform Nextdoor.com, Miller promoted it as a "walking scavenger hunt" when she posted it Wednesday, March 18.