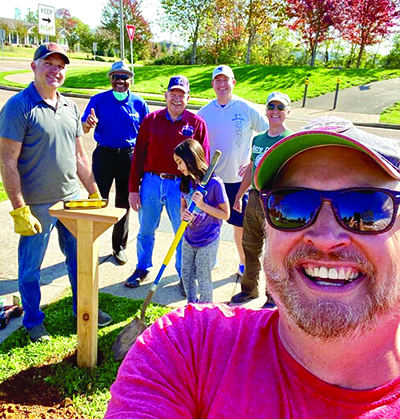 The Rotary Club of Farragut has provided an outdoor reading opportunity with its "Little Library" at McFee Park.

Service Project co-chair Brian Elton installed the library, with help from RCF members Bill Rice, David Smoak (Town of Farragut administrator), Jim O'Brien, RCF president Ed Jones and president-elect David Bluford Saturday, Nov. 7.

"Another Club member had lined up the Little Library — it was in a box," Elton said. "All I had to do was finish it.

"It was very rewarding to get this project up," he added.