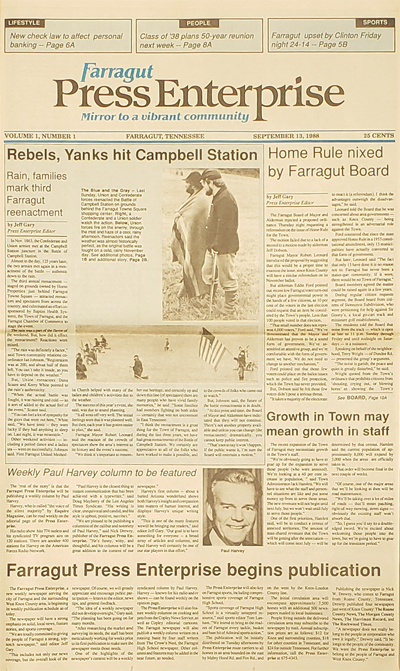 As a Farragut High School student in the late 1970s and early 1980s, and then as a young man marrying

Lisa Byerley, Jeff Gary was invested in the Farragut community.

He remained invested in many ways, especially through years of leadership in Farragut youth athletics.

Between all of this, Gary also was invested in a groundbreaking media event in Town history: the point-man, as editor, in getting the first edition of what is now farragutpress out to roughly 8,000 residents and business owners.