Vote is 3-to-1 in favor; developers pass on vulnerable Town infancy period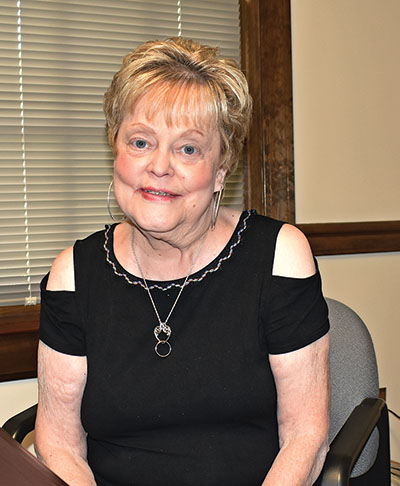 Marty Rodgers

Many members of a prominent family in southwest Knox County, the McFees, have come full circle on incorporating what is now the Town of Farragut.

In reference to an effort in the early 1970s to incorporate, "The first time it was brought up for a vote we were for it," Anne McFee Shipley, 91, said about that failed effort. "I was for it because my daddy (Fred McFee) was for it."
Foundations: 40 Years of Farragut
Marty Rodgers, widow of Farragut Community Group's legal arm, David Rodgers, has and will continue to shine a light within these pages on her late husband's hard work and legal accomplishments on behalf of the successful Farragut incorporation effort. Such stellar work, also told by numerous FCG members, became a natural progression for David to be named the first Town attorney. Marty and others will highlight David's service in that role, which ran from 1980 until the late 1990s, in future Foundation stories. This weeks Foundations: 40 Years of Farragut podcast is presented by .
However, about the second incorporation effort, led by Farragut Community Group in fall 1979 through January 1980, "We weren't for it," she added. "We had meetings.

"It had something to do with (us) being afraid that a city would (levy) taxes on property. … That's what everybody was afraid of," she added.

Despite her opposition in 1979 and 1980, "the Town of Farragut, you can't say anything bad about it," Anne said. "It's turned out to be a real asset."

The moment of truth

The moment of truth — the citizens' vote on whether or not to incorporate — came on Jan. 16, 1980.

"They showed up in large numbers, lined up out the door," FCG member Eric Johnson said.

"… You could kind of tell how it was going by who was coming in and out," he added. "We recognized a lot of people. … People who had gone to the meetings and were very supportive of the Town."

When the dust settled, "It was 3-to-1 in favor of incorporation," FCG member Betty Dick said.

"I was ecstatic we pulled this off because we were fighting the establishment," FCG member Ron Simandl said. "… I'm glad I got involved.

"Of course, it wasn't over. We got sued for our efforts," he added about City of Knoxville's legal efforts to stop incorporation.

"Until the judge ruled, after the vote, we were a little shaky about it," said Marianne McGill on behalf of herself and her husband and fellow FCG member, the late Dr. Ralph McGill.

Representing City of Knoxville, "John Roach filed a lawsuit,

but there was nobody to sue because we didn't have a board," Dick said. "The judge said, 'There's nobody to sue. You can't collect anything.' He dismissed the suit."

Next step: the charter

"Jess Campbell and I worked on the political end of it," said FCG member Gene McNalley, a former Tennessee Highway patrolman, and the late Mr. Campbell, a prominent Knoxville attorney.

"And I did some things to ease the charter through the state — and so did Jess," McNalley added. "The normal routine would be (the charter) would come to the (Tennessee) Secretary of State's office, and then they would send it to the (state) Attorney General's office and he would review it and make a recommendation to send it back to the Secretary of State's office."

However, "That was shortcutted," he added.

"David Rodgers (FCG attorney) and George Dorsey

(FCG member) took the

certified election to Nashville," Johnson said about their trip on Jan. 30, 1980.

"I don't think we said more than a dozen words on the way there," said Marty Rodgers, David's widow who also went to Nashville.

McNalley said the pair "walked into the Secretary of State's office, and the lady behind the counter said, "'You're here for your charter.'"

He added the woman "stamped it and approved it right there," he added.

"I talked to (George) about it, and he was amazed. He thought they'd be there all day long."

From the time they walked into the office, "in 10 minutes they had the charter signed and ready to go," McNalley said.

About his connections, McNalley said, "One of my best friends in high school was an attorney, a key attorney, in the Attorney General's office."

Moreover, "I'm satisfied Jess called the Secretary of State's office — but I don't know that for a fact," he added.

The bottom line, however, was the official incorporation of

the Town of Farragut on Jan.

30, 1980.

"I don't know I would call it pride — it was kind of a relief after all we had been through," McGill said. "And knowing we had a hand in settling things out and getting the community headed in the right direction."

Early days of incorporation

For all the FCG excitement, "the Town was really vulnerable until April 1 of 1980" when first Farragut Board of Mayor and Aldermen took office, Dick said.

With no ordinances in place minus a board between official incorporation Jan. 30 and April 1, "I guess the Lord was looking out for us because none of the developers took advantage of that down-time because we had no rules and regulations," Dick said. "They could have come in and done what they wanted to, because there was no control."

Between approval of the charter and the first board taking office, "David Rodgers was the Town of Farragut government — Dave Rodgers and his briefcase," Johnson said.

Looking back

"I still say to this day it's a miracle it ever happened," McGill said. "There were too many things that had to come together in every aspect of the whole situation to make it work."

"… It seems like it was longer than it was; it was only a matter of a few months that all of this took place," she added.

In fact, "People who were against it from the beginning turned out to be some of our best friends because they realized what we where saying in the beginning was true," McGill said.

"When you get involved in something like this at the beginning, a little part of you is always there," Dick said.