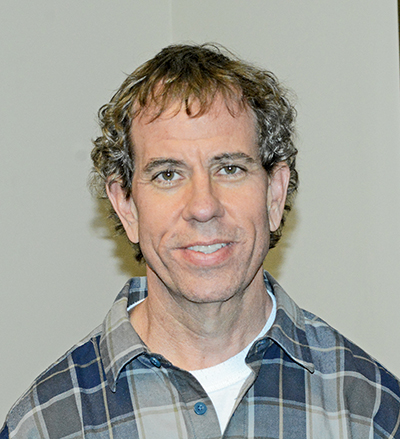 Mark Shipley

Despite earning a Master's degree in Urban and Regional Planning from Virginia Tech, and having about 16 months of experience as a town planner in his hometown of Greeneville, Mark Shipley said he still had a lot to learn about actual Town planning.

"I learned some basics there (in Greeneville), but they didn't really have a planner in Greeneville so I didn't have anybody to learn from. … I didn't know a lot, I had just come out of graduate school," said Shipley, Town of Farragut Community Development director since 2013 who was first employed by the Town as a planner in October 1996.

"In graduate school they don't teach you the ins and outs of how planning actually works in the real world."
Foundations: 40 Years of Farragut
Mark Shipley, Town of Farragut Community Development director since 2013, started in October of 1996 with the Town. "I was a Planner I-type person. … My boss was Ruth Hawk (former Community Development director)," he said. "She was always good to me, an excellent person to work for. "… She is very knowledgeable, really cares about the community," he added. "It's been a good community to work in." Before coming to Farragut, "I was a town planner for the town of Greeneville in Tennessee," which is Shipley's hometown, he said. "… I worked in Greeneville for about 16 months." With a Master's degree in Urban and Regional Planning from Virginia Tech, Shipley's first taste of Knox County came as an undergraduate at the University of Tennessee, where he earned a bachelor's degree in public administration. "I worked a few years in Nashville between degrees," he said. "I actually worked at the Federal Reserve Bank. When I graduated from UT I took a job as a manager at the Federal Reserve Bank in Nashville, and I worked there about four years, then I went back to graduate school." As for his first taste of Farragut, "I had a girlfriend who lived in Farragut, so I was a little bit familiar with Farragut. I liked the Town," Shipley said. "It always had a nice feel to it, a nice look to it. You could tell when you entered the Town. "It just looked more presentable, an attractive community," he added. "You could tell the people took an interest in their Town and how it looked. "I thought that was really neat when I was in college." This weeks Foundations: 40 Years of Farragut podcast is presented by Matlock Tire Service
However, once under the direction of then Community Development director Ruth Hawk straight from his 16 months in Greeneville, "I learned a whole lot from her," he said.

"I think one of the first things that Ruth had me work on was developing our pedestrian circulation plan," Shipley added. "Trying to get some policy statements in place to where we could make some amendments to our zoning ordinance and subdivision regulations to try and encourage more sidewalks and walking trails as properties developed.

"Over the years, if you look at the Town now, you can see the results of that. There's a lot of places to walk in the Town. I think it's one of the big selling points of our community – our parks and our walking trails.

"That's one thing I feel good about."

Landscape ordinance

As for taking the lead role, "Working with the landscaping ordinance a lot," he added. "I pretty much wrote our landscape ordinance. We had some basic provisions in place when I first started, but I updated those pretty significantly. … We've had those in place for probably close to 20 years. Most of those are still in place now.

"That's something I'm proud of, too. When you come into the Town you visually notice that you're entering the Town, and landscaping is one of the things people notice."

For example, "We don't have any big, huge parking lots without trees," Shipley said. "Just makes it look more attractive; and actually it's better for the businesses because people are more apt to shop in a development that looks attractive and looks inviting."

Moreover, "I think the landscape provisions we have in the Town have been key to marketing the community for the growth we've experienced the last 30 to almost 40 years now."

Anti-business stereotype

"We've always had a reputation I think (as difficult for businesses and developers to work with) … hopefully in the past, maybe not so much now … maybe just because we do have standards in the community," Shipley said. "And in order to have standards you have to have processes and regulations, and some people don't like to go through those.

"… I think potentially some of the feelings about the Town come from way back, when the Town was founded, when we started enforcing things that maybe people weren't used to, like the sign ordinance and zoning," he added.

Such a negative reputation "is hard to get rid of once it gets out there," Shipley said. "Hopefully it's gotten a lot better in the last several years," adding he's gotten "some feedback" confirming the improvement. "It's good to hear."

Shipley said he advises staff under his direction to be sensitive about "how they approach people" in such enforcement matters — or any public process.

"You can ask somebody to do something in two different ways," he said. "If you do it the wrong way, people are going to have a negative reaction."

Improving the Town's business-friendly reputation "was important to Dan Olson (Town administrator when Shipley was hired), and it's been important to David Smoak (Town administrator since 2010) as well," Shipley said.

In fact, "If people are having a bad experience with the Town, I want to know about it — I want specifics so we can look into that," he added. "… Every organization has room for improvement, including ourselves.

"We try to look for ways to simplify the process. … Giving developers more options and more flexibility on how they develop properties."

For example, "Over the last three or four years we've made a number of changes to our zoning ordinances and subdivision regulations to really, I think, give people more flexibility," Shipley said. "And try to encourage maybe a different way of looking at development. Maybe a more progressive way."

As one example, he pointed to TopGolf coming to Farragut, which required zoning changes along Outlet Drive.

"… We've got the Architectural Design Standards that we adopted in 2015, and those have made a huge difference in our community," he said. "We're getting buildings that look really attractive. They have a timeless character to them."

Greenway connection?

"That's something we work on all the time," Shipley said about greenway connections. "That's going to take decades to get the whole system thoroughly connected, probably. There's a lot of money that its going to take to get our entire system connected."

In the meantime, "We try to focus on links and gaps that are the most doable," he added.