Nixon Part 2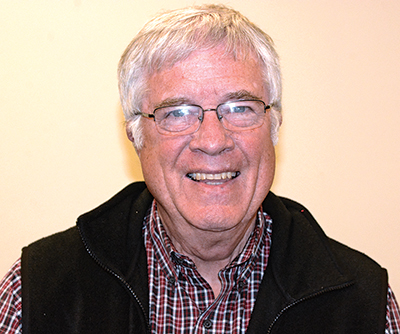 Jim Nixon

With a long battle over how to handle Turkey Creek's wetlands, and with no certainty enough "big box" stores or big shopping center developments would show up along a newly built Parkside Drive connecting Campbell Station and Lovell roads, Turkey Creek/Farragut Land Partners had reason to be nervous about their roughly 360-acre venture stretching about three miles.

"At the front end," which also could be defined as a period of roughly the late 1990s to early 2000s, "we were just wondering if we could get out of this and we could come out even," said Jim Nixon, a licensed broker/representative with First Commercial Real Estate in Knoxville and a Turkey Creek Land Partner and Farragut Land Partner who labels himself "a very small partner; but I did a lot of the deals in there."

However, "You can't enter anything like this with a negative attitude," he added.

Turning point

"And then, all of a sudden, more and more people wanted down there," Nixon said. "… We could have never anticipated everything this has turned out to be in advance.
Foundations: 40 Years of Farragut
Jim Nixon, a licensed broker/representative with First Commercial Real Estate and an investor with Turkey Creek/Farragut Land Partners, also has contributed his talents to help Town of Farragut. A member of Farragut Business Alliance/Shop Farragut who is highly respected for his knowledge and negotiating skills going back decades, Nixon has served as a consultant with Town officials concerning real estate matters. This weeks Foundations: 40 Years of Farragut podcast is presented by Concord Christian School
"The real turning point came when Pinnacle (then corporately known as Colonial Properties Trust) came along," he added. "They wanted to do the Pinnacle (north side of Parkside) and the Promenade (south side) at one time."

With Pinnacle/Promenade/Colonial featuring more than 650,000 square feet of retail space, "It started at Regal (Knoxville side) and ended at Best Buy (Farragut side)," Nixon said.

The deal was celebrated April 12, 2006. (See photo above)

Nixon and his Partners agreed "to go into partnership with them on a 50-50 joint venture basis," he said. "At that time their stock was climbing like a rocket.

"They were the darlings of the retail industry," Nixon added about Pinnacle/Promenade/Colonial. "… They brought the tenants — and they brought a lot of them. They brought the best ones, and they brought them right away."

A little more than five-and-a-half years later, the center now known as The Pinnacle at Turkey Creek "was sold Dec. 12, 2011" by the Partners and Colonial "for $131 million," Nixon said.

Farragut's portion

The Pinnacle at Turkey Creek currently accounts for roughly 40 percent of Turkey Creek's total retail space — including a sizeable portion within Town of Farragut, which includes Best Buy, Belk Men and Marshalls.

Farragut's roughly 33 percent jurisdiction in Turkey Creek, and the resulting sales tax from its retail businesses, "is a substantial amount of Farragut's income," Nixon said.

West of Pinnacle at Turkey Creek, the Town "was very happy when we put (JC)Penney's in Farragut," he added. "… I personally went to Plano, Texas — just north of Dallas — three times and negotiated the Penney's lease. They leased the ground from us and built their own building."

Retail-wise in Turkey Creek, "We only started into the Farragut part when Pinnacle/Colonial came along," he said.

Publix and At Home were among the key big box retailers to land in Farragut's Turkey Creek portion within the past 10 years.

'Culture' of Town leaders

About dealing with Town leaders, Nixon was honest about the past while complimentary about current leadership.

"At the present time the culture is the finest that I've ever seen it in Farragut," he said. "The culture of assistance and having people accommodated, people looking at something as 'how can we accomplish this? How can we get this done? What is the process here that helps the developer?'"

Personalizing things, "You've got a mayor down there who looks at a situation with wide open eyes and wants to see how he can help Farragut achieve it," Nixon said about Mayor Ron Williams. "… The culture is 100 percent totally different down there now."

About dealings with Farragut leaders in the years and decades past, Nixon labeled it "challenging … but we were able to get approvals — not as fast as we wanted them or as complete as we wanted them or as big as we wanted, but we were able to deal with Farragut.

"I was the liaison between Turkey Creek Land Partners, Farragut Land Partners and (Town of) Farragut," he added.

Overall, "You can see the result," Nixon said. "… It's a major thing that we have done for Farragut.

"I don't know anybody in Farragut that doesn't shop over there," he added. "I don't know anybody in Farragut that doesn't drive through there to go eat or go to a movie."

Retail beginnings

Before Colonial/Pinnacle/Promenade, within the first two years of the new millennium, came the first "big box" deal — but not before lead Partner John Turley of Turley & Company took what the retail industry might have considered, at that time, a risky stance.

"Baptist Hospital (now Tennova Healthcare Turkey Creek Medical Center) was our first sale … in 2000, Walmart was our second … three or four months later," Nixon said, as the retail giant was interested in 60 acres in Turkey Creek's southeastern area.

"Walmart wanted an exclusive (agreement excluding) major stores, like Target," he added about seeking to ban their rival from locating near them in Turkey Creek. "They came to us, and John Turley said, 'No, we're not giving any restrictions.'"

Moreover, "Before he even got Walmart finished, Target wanted to go" on adjacent property, he said.

"At the end of those 60 acres (westward) was another 20 acres, and Target wanted to go on that. … and built there" soon after Walmart opened, which Nixon recalled happening "in maybe 2000 or 2001.

"It was one of the first places that you could find (nationwide) both of them in the same shopping center," he added.

Even today, "There may be just a dozen places, maybe, in the United States where Walmart and Target are in the same shopping center," Nixon said.