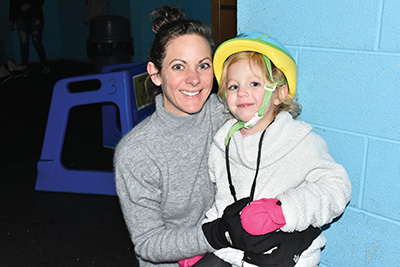 Denise Short and her daughter, Zoe

Cool Sports, Home of the Icearium, in conjunction with the Town of Farragut, offered Free Skate Day to the community Monday, Jan. 20.

Marcia Little, skating director, said the annual event also marks the U.S. Figure Skating organization's designation of January as National Skating Month.

"We always hold it on the Martin Luther King Jr. holiday, because schools are out," she added.

Cool Sports offered a free skating session, along with a free adaptive skating class and a free "Stick and Puck" course, all of which brought dozens of skaters to the facility.

For more photos from this event, please see Westside Faces in our print edition.