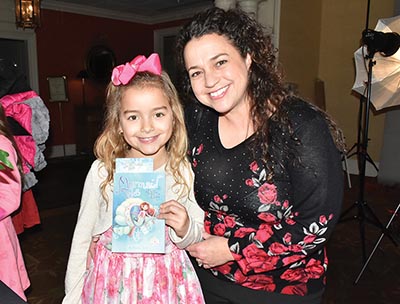 Carey Best and her daughter, Kailah

Dozens of moms and their little princesses visited Fox Den Country Club, Sunday, Feb. 9, for the 7th annual Mommy & Me

Valentine Tea Party, presented and hosted by Lil' Miss Flossy, a Farragut-based special events and planning business owned by Lisa Khairollahi.

They enjoyed high tea, finger sandwiches, family photos, manicures and a visit with Ms. Tennessee U.S. Continental, Monika Hancock.

"I find so much joy in bringing all of us together to celebrate moms and daughters," Khairollahi said. "It is one of my favorite events. I am very thankful for the continued support I receive from the community, and Fox Den does such an amazing job."

For more photos from this event, please see Westside Faces in our print edition.