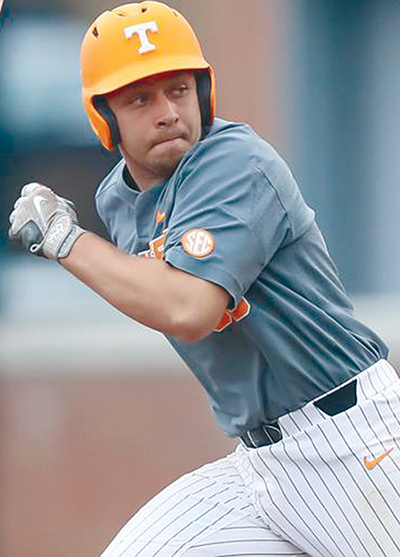 Nico Mascia, former Tennessee Volunteers Baseball player and ex-Farragut Admirals standout, recently was nominated for the 2020 H. Boyd McWhorter Scholar-Athlete Post-Graduate Scholarship, representing UT among the Southeastern Conference's top Male and Female Scholar-Athletes.

Mascia also was nominated for the Chancellor's Award for Outstanding Scholar Athlete in 2019, while being named 2018 SEC Co-Scholar Athlete of the Year.

Other off the field honors for Mascia

• Was a 2018 Google Cloud Academic All-America Second Team honoree (first UT baseball player since 2005 to earn Academic All-America honors).

• Earned Dean's List every year as an undergraduate at UT (2015-19).

• SEC Spring Academic Honor Roll every year (2015-19).

• Had highest GPA among male student-athletes at Tennessee during 2015-16 and 2017-18 academic years.

• In 2019, started a job as a full-time employee in the University of Tennessee Medical Center in the orthopedic trauma unit as a medical assistant.

• Throughout his baseball career, consistently led community service events, such as visiting the East Tennessee Children's Hospital and leading teaching sessions for under-privileged children in local schools (2015-2019).

• Earned Extraordinary Academic Achievement Award during 2020 Chancellor's Honors Banquet.

On the field key stats

• Led the Vols with a .487 slugging percentage and

.439 on-base percentage in 2018, and also finished the year third on the team with a .278 batting average and five home runs.

• Tied the Tennessee single-game record for runs scored in 2018 with seven against Western Carolina.