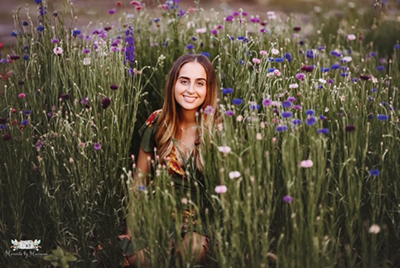 Through The Leukemia & Lymphoma Society's newest innovation in fundraising, "Students of the Year," five motivated Knox County high school students raised $42,545 for LLS's cutting-edge cancer research and patient services.

Gabriela Sweet of Farragut, a rising senior at Knoxville Catholic High School, raised the most funds and earned the title of "Student of the Year" as well as a college scholarship.

"This fundraising superstar raised funds to support LLS's goal to find cures for blood cancers and ensure that patients have access to lifesaving treatments," a LLS press released stated about Sweet and Students of the Year, a seven-week philanthropic leadership development program, during which students foster professional skills, such as entrepreneurship, marketing and project management, in order to raise funds for LLS, the world's largest nonprofit fighting blood cancers. 

"Sweet ran an incredible fundraising campaign, which involved making personal asks, sending letters and e-mails to friends and family, selling ads for a program book, hosting a neighborhood tailgate party and organizing a proceeds night at Painting With A Twist," the release further stated. "Sweet dedicated her campaign to a family friend, who is a 10-year leukemia survivor."

"Congratulations to Gabriela and all of our candidates, supporters and volunteers who helped to make the 2020 Students of the Year campaign a huge success," said Jeff Parsley, executive

director for LLS's Tennessee Chapter. "These incredible students did an amazing job raising funds, especially during this unprecedented time with the COVID-19 pandemic.

"The impact they are making in their communities will help patients here in Tennessee and also help LLS advance new treatments for childhood leukemia and other advancements in precision medicine and immunotherapy."

To learn more, visit www.studentsoftheyear.org.